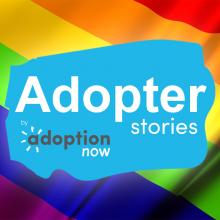 In 2020 1 in 6 adoptions in England were to same-sex couples, and with the Manchester Pride Festival due to take place over the August Bank Holiday weekend, we thought it would be a great time to talk about adoption and LGBT+. In these two very special episodes we speak to Lee and Heather & Emma about their adoption journeys, how they came to adopt and much, much more!
Click on the Podcasts tab in the menu to listen or download them for FREE now!
If you're thinking about adoption then we would love to hear from you.
You can call our information line on 01204 336096 or visit our website which is www.adoptionnow.org.uk!