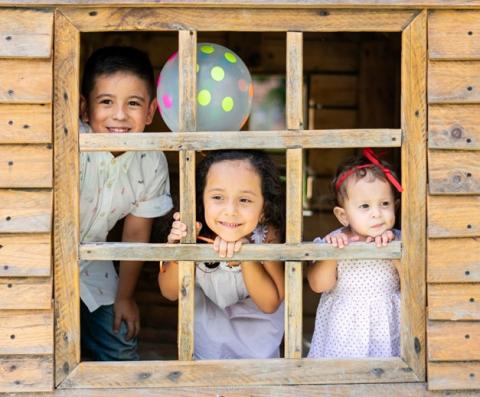 Ava, Freya and Charlie like to play together and are a very loving sibling group who will hug and comfort each other. They enjoy playing together in the garden and trips to the park where they will run around and play tag and hide and seek.
Freya is a happy and confident 6-year-old who is affectionate and very caring. She loves playing with her dolls and likes to dance around the house.  Since starting school she has made many friends and enjoys learning.
Ava is a very energetic 3-year-old little girl with a strong character and is especially confident and bubbly. She has a cheeky smile and a mischievous laugh. Ava loves dolls and carries one around with her all the time and calls it her "little baby".
Charlie is cheeky 4-year-old who will make you laugh. He is an active and very energetic little boy who loves to be outdoors riding his bike, playing football, or jumping high on his trampoline.
Ava, Freya and Charlie are active children and will require a two-parent family who will enjoy lots of play time and adventures with them.
PLEASE NOTE: – Children's names have been changed and stock photos have been used to protect identity