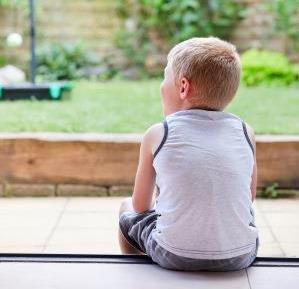 J is five years old and he is waiting for a family to adopt him.
Like most five year olds from the moment he wakes up in the morning J is on the go.
He enjoys playing with his train track and cars as well as playing outside on the swings.
He is fascinated by learning new numbers and letters and loves writing them with his favourite glittery gel pens.
His favourite things are anything shiny and books, especially his bedtime story.
J has autism which can cause him to lack confidence when in new situations and be wary of new people.
J thrives on repetition and routine. In the past year he has made big improvements and starting singing nursery rhymes, learning new names for everyday items and improving his understanding of the world around him.
He is making progress with new situations and people; enjoying trips to the cinema, play centres and new sensory activities. It just takes a little time for him to feel comfortable and understand that it's ok to do things. He is also building caring relationships with other people.
Here's what his foster carer says:
"J is a very loving little boy who is very rewarding to care for; he is a little boy who gives a lot back.
"When he came to us he didn't speak and wasn't really aware of the world around him but now he's joining in singing, naming everything he sees and trying new activities. It's amazing to see his progress and lovely to watch him growing up."
If you could consider adopting J talk to us on 01204 336 096.
PLEASE NOTE: – Child's name has been changed and stock photos have been used to protect confidentiality.