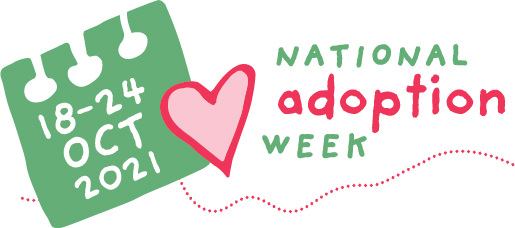 People in the North West are being invited to find out all about modern adoption as National Adoption Week kicks off on Monday 18th October.
This year's campaign aims to shine a light on real-life adoption stories with a rounded, honest, and inclusive portrayal of the journey – showcasing the highs and lows and championing all the voices involved in adoption.
Adoption plays a big part in our society with 40,920 adoptions having taken place in England in the past 10 years.
Adoption Now is supporting the campaign to educate and inform people about adoption in today's world and give a voice to all those whose stories are often less heard such as; adopted children, adopted adults, adoptive parents, birth parents, and the social care workforce that work tirelessly to get children into loving permanent homes. 
National Adoption Week brings some real adoption stories to life with an emotive short film by illustrator and adoptive parent, Garry Parsons. The four-minute animated film features six people that have had their lives changed by adoption – birth mother Anna*, single mum and adopter Sarah*, social worker Paula, 11-year-old Roman who was adopted age five, 19-year-old Tiegan who was adopted age four, and Sue who supported her daughter through the adoption process. 
With 2,100 children currently waiting to be adopted, putting adoption in the spotlight is vital to help find safe and loving homes for children who really need them, so if you want to find out more you can browse our website or call 01204 336096.