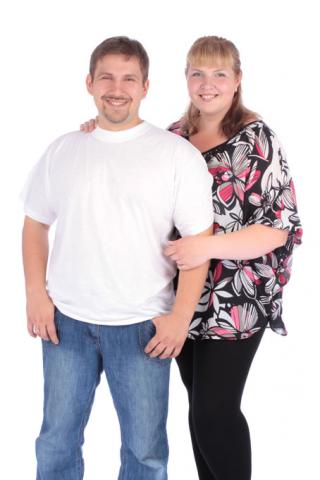 "We always wanted to be parents, but despite trying different fertility treatments, we couldn't have children of our own. As we'd just turned thirty, we felt we couldn't wait any longer, so we decided to look into adoption and create the family we so desperately wanted.
We didn't know about how intrusive the process would be, the types of children that we would be matched with or how long it would take. Your end goal is what drives you forward.
There are a lot of misconceptions about the process. So, go into it with an open mind. We found it to be a very positive experience and much quicker than we first thought.
It was easier than we thought, the social workers were approachable and we felt comfortable with them. The communication is the most important thing and we were kept up to date all the time.
Within twelve months, we welcomed James into our home and family. He was only nine months old, so it's been wonderful to watch him grow up and enjoy so many memorable moments together.
When the time was right to extend our family, we once again went back to the adoption team and in no time at all we had little Jessica in our arms.
There are lots of children who need a loving home. And it's made such a big difference to our lives too. The team is fantastic. You won't feel under any pressure. And they will take the time to make sure adoption is right for you.
As well as being mum to James who is now aged thirteen and Jessica who is eleven, I work for the charity After Adoption. It was the best decision we've ever made.
I'd advise people who are nervous about taking that first step to go for it! Go for that initial meeting and find out as much information as you can so you feel more confident in your decision.