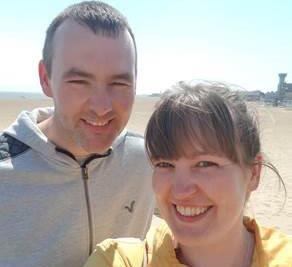 Robert and Susan are a young couple who have recently been approved as adopters. When the couple discovered that they were unable to conceive it was Robert (31) who took the first step, contacting Adoption Now to find out more about adoption as a way of building the family the couple dreamt of. Susan (30) admits being the more nervous of the two, fretting over "what if something goes wrong…"
Susan's fears were soon dispelled though, especially as the couple were honest with their social worker from the very beginning, sharing details of minor prosecutions in Robert's past which they'd worried would rule them out as potential parents. Their fears were unfounded as their social worker explained that everyone has different life experiences and the important thing was what Robert had learnt from the experience and had considered how it would affect his parenting.
With reassurance from their social worker, Susan and Robert progressed smoothly through the assessment process and before they knew it they were getting ready to go to the adoption panel. Susan remembers feeling "nervous as anything" but found that in reality the panel, comprised of people such as adopters, adopted adults, medical experts and professionals from children's services weren't trying to catch them out.
Susan remembers the panel day vividly, "I'd imagined it would be like stepping into a court room but was pleasantly surprised. The room was really warm and it felt like we were there for ages, rather than 15 minutes. The panel knew that we were nervous and were really nice to us. We'd had advance notice of the questions we'd be asked which helped as I am such a planner, even down to what we were going to wear! I remember that we kept looking at each other for reassurance and when we came out we got into our car and had a massive hug for getting through it!"
With panel approval secured the couple are now embarking on the next phase of their journey, the matching process. There's no set time limit for this and Susan has admitted "This part is hard. You need to know what you want and this is where it all feels very real and scary! There are so many children out there and the match has to be right both for us and the child. We've decided to let our social worker suggest children who might be right for us as she knows us so well."
Reflecting on their journey so far Robert and Susan highlight how important the relationship with their social worker has been, "The whole process has been run on our terms. Our social worker was flexible in accommodating Robert's shift patterns and was reassuring from the first home visit right through to the panel meeting, she has been absolutely lovely and supported us every step of the way."